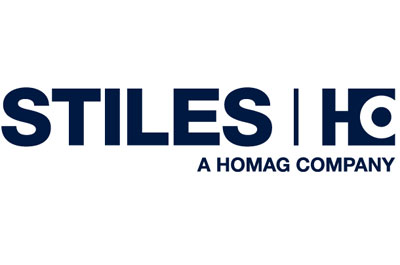 Stiles Machinery's Manufacturing Solutions Series will be held Sept. 28 - Oct. 30, and the initial schedule of webinars is available now.
Each webinar will include engaging & relevant content – this isn't the same slideshow presentation you might be used to. Stiles knows your time is valuable, so they're packing each webinar with ideas and information you can put into action.
Week 1
"More with Panel Processing"
Monday, September 28 – 11:00am EST / 8:00am PST
Start off your week experiencing how you can expand your capabilities and provide your customers MORE. We'll explore materials, machinery, software and various applications relevant to the Panel Processing industry.
Week 2
"Exploring Digital Solutions"
Monday, October 5 – 11:00am EST / 8:00am PST
Modern manufacturing is going digital. From simple smartphone apps that provide optimization tips to cross-platform enterprise resource planning integrations, there are Digital Solutions for shops of all sizes. Join us as we provide an overview of the new software, applications, and integrations that are designed specifically with our industry in mind.
Week 3
"CNC Spotlight"
Monday, October 12 – 11:00am EST / 8:00am PST
From nested based routers, to vertical machining centers, to 5-axis machines, CNC is an essential piece of technology for the modern manufacturer. The possibilities that the right solution can provide for your business are endless. Join us as we share the latest technology, tips and tricks, and years of knowledge on all types of CNC machinery solutions.
Week 4
"Discovering Surface Technologies"
Monday, October 19 – 11:00am EST / 8:00am PST
A workpiece isn't complete and ready to ship until the surface is exactly as the customer wants it to be. Meeting customer demands, while balancing the complex formulas that go into proper sanding and finishing can be a challenge. We'll share the latest technology, applications, and trends within the sanding and finishing industry to help you expand your knowledge and support your needs.
Week 5
"Getting More from Solid Wood"
Monday, October 26 – 11:00am EST / 8:00am PST
The closest thing to pure woodworking is working with solid wood. Whether the final product is moulding, cabinet doors, furniture or any number of creations, it takes careful machining and expertise to get the right results. Our team of specialists will share the latest technology, manufacturing techniques and tips and tricks to help solid wood manufacturers raise the bar in their shop.
Stay tuned for additional events to be announced soon and you can register here to participate.