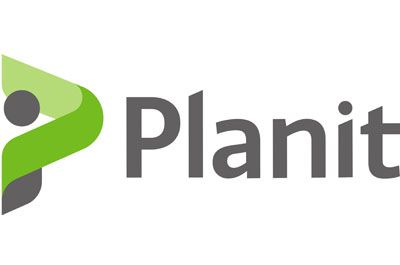 The Planit Canada team is excited to unveil a new logo.
As the company continues to carve a path into the future of manufacturing automation, Planit Canada renews its focus on people, experiences and relationships.
"I don't know how we could have fit more meaning into a single graphic," says Amanda Gay, marketing & product manager for Planit Canada.
"The letter 'I' looks like a person, tucked into a green arrow that both cradles protectively, while also propelling her into the future. The marriage of the letter 'I' within the letter 'p' speaks to the importance of our relationships with our partners, the industry, and of course, the manufacturers we work with every day. It also conveys the seamless integration of our solutions with your machines, your shop and with any products you'll invest in as your business grows."
Planit Canada provides end-to-end software solutions for kitchen cabinet & millwork manufacturers across Canada.
Peter Mate, president of Planit Canada, says shop owners should know that an investment in one of their products means they'll be able to more easily ramp up their operation by adding integrated solutions as they grow.
"You may start with Cabinet Vision to get your machine running, but even in those early stages, it's nice to know that we've got what you need when you're ready for a Manufacturing Execution System, laser measuring, increasing sales or just improving processes, Mate says.