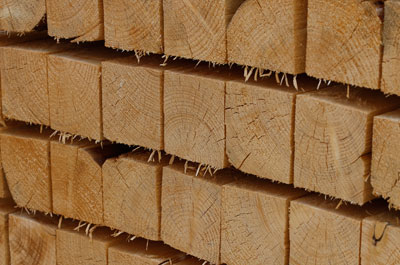 It comes as no surprise that the U.S. has appealed a recent WTO softwood lumber ruling in Canada's favour.
What is surprising, however, is that the U.S. is now appealing to an institution it has not only actively sabotaged, but also described as not working.
In response to the U.S. announcement, the Canadian government said it is surprised by the U.S.'s contradictory message, namely that the WTO appeals body is in charge, but also illegitimate.
"Canada is deeply concerned by the United States' actions which frustrate the proper functioning of the dispute settlement system," Canada said in its submission to the WTO.
"The United States' behaviour significantly reduces the security and predictability that we collectively value in international trade."
A few weeks ago, the World Trade Organization sided with Canada in its lumber dispute with the U.S and ruled that the Trump administration incorrectly claimed that Canada was improperly subsidizing production.
The three-person WTO panel ruled that the imposed U.S. duties breached global trading rules since Washington has failed to show that prices Canadian companies paid for timber on government land were artificially low.
The Honourable Mary Ng, Canada's Minister of Small Business, Export Promotion and International Trade, said:
"The Government of Canada welcomes the unanimous WTO panel ruling that U.S. countervailing duties against Canadian softwood lumber are inconsistent with the WTO obligations of the United States.
"Canada's forestry sector supports hundreds of thousands of good, middle-class jobs for hard-working Canadians in communities across our country, and we will always stand up for them.