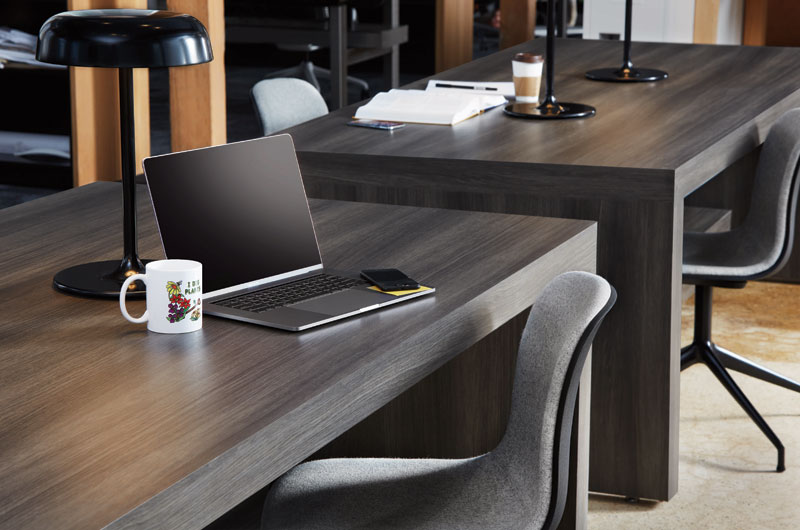 Formica's new woodgrain designs enhance feelings of warmth, comfort and familiarity.

Formica Canada has launched an updated line of Formica Laminate Woodgrains giving designers a complete, on-trend and usable woodgrain palette for modern commercial spaces.
Based on extensive research, the launch includes 16 new wood designs that also meet macro commercial design trends in nature and natural materials and offer durable, cleanable commercial surfaces.
"When designing with wood, we've learned colour goes hand-in-hand with species and style for many designers," said Renee Hytry Derrington, managing principal at Formica North American Design.
"Designers were seeking more neutral colours and tonal variations of whites, lights, naturals, grays and true browns.
These new woodgrain designs enhance feelings of warmth, comfort and familiarity – all while providing a durable and easily cleanable alternative to real wood surfaces in hardworking spaces like hospitals, classrooms and office settings."
Formica Canada held focus groups with commercial and furniture designers across the United States to identify the most usable wood visuals. The selections that consistently met their needs were neutral colours with lighter-toned options to complement Scandinavian designs, as well as more choices in ash, elm, oak and walnut.
The 16 new patterns are grouped into seven series: elm, ashwood, cherry, modern oak, modern walnut, traditional walnut and casual woods, creating a robust offering of woodgrain laminate designs in stain colours from light to dark.