Photos; Biesse Group
Biesse Group hosts Inside In Action as a hybrid event.

Participation, innovation, interaction: Inside In Action is an entirely new experience that stands out thanks to an exclusive on-life format with a triple structure – live, next and play.
The three forms of Inside In Action, held from Oct. 5-30 at the Pesaro Campus and at: https://inside.biessegroup.com/, is a global event, both digital and live, where Biesse Group presents the latest solutions for machining wood, advanced materials, glass and stone to the market with its Action Is Participation.
Running in Pesaro until Oct. 30, Inside Live is the traditional live event that demonstrates the efforts made by Biesse, Intermac and Diamut to provide innovative solutions to automate and revolutionise the world of manufacturing.
The Pesaro showrooms of Biesse and Intermac have opened their doors in order to showcase more than 40 machines, products and digital services waiting to be discovered, fully respecting the protocol governing the health and safety of customers, employees and the workplace.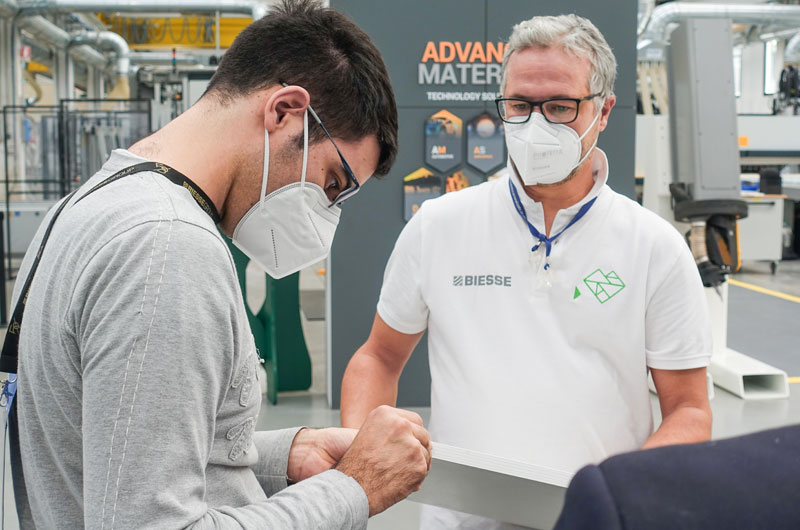 Inside Next is a real virtual Tech Show, focusing on technological innovation, with the latest product and process ideas. The exclusive content and not-to-be-missed, in-depth looks are part of a new, 100% digital formula that combines know-how and the future.
The new technologies for machining wood and advanced materials will take the stage at Inside Next on Oct. 15-16. They will be followed on Oct. 22-23, by the live presentation of advanced solutions for machining glass and stone, from the world of Diamut tools.
From Oct. 26-30, visitors will be able to take part in an exclusive series of more than 40 live webinars (both training and demos) on the virtual platform from their desktop or mobile phone and from every corner of the world, in the most common languages: all this is Inside Play.
Biesse's experts will be on hand for customers, to demonstrate the most innovative solutions: by means of a virtual chat, customers will be able to ask questions and get information in real time. What's more, participants can watch the webinars later on too, as they'll be on demand on the Digital Arena platform. To further ensure an event without borders, all of the branch offices will be involved in the webinars, which means customers will be able to participate in live events presented in their preferred language.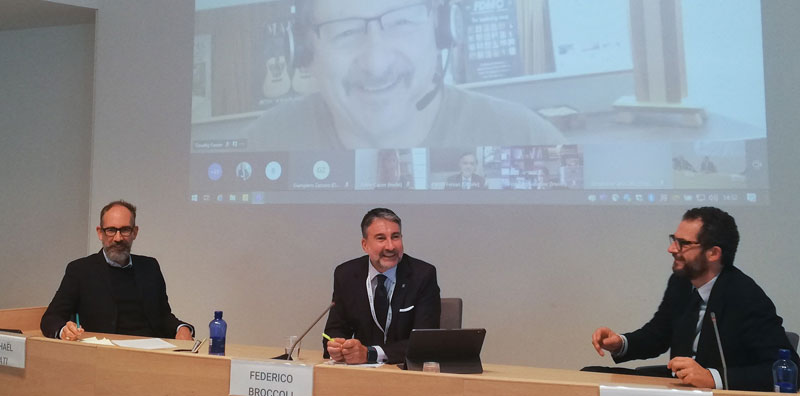 "Inside In Action is a not-to-be-missed chance for our customers (to see all of the) technologies produced by Biesse, Intermac and Diamut, and at international level," says Federico Broccoli, chief commercial and subsidiaries officer.
"The event is fully integrated in the digital transformation strategy implemented in Biesse Group – a strategy based on the digitalization of the factories and the creation of a new, smart factory aimed at all our customers, from small and medium-sized firms right up to the major industrial groups."
"Inside In Action is a hybrid event with a physical heart, but profoundly digital DNA," says Raphaël Prati, marketing & communications director.
"We've brought together creativity and technology to guarantee our customers an appealing form of interaction allowing a significant level of participation and we believe there is enormous value and potential to the two forms, physical and digital event."