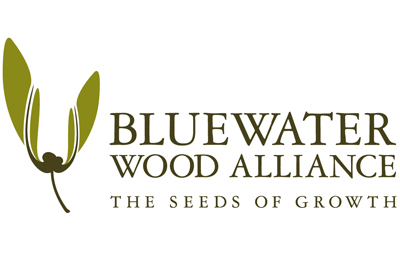 The Bluewater Wood Alliance is getting ready to launch its new Health & Safety Excellence program (HSEP) in December.
"This is an exciting new initiative for our wood manufacturing industry," says Mike Baker, BWA's executive director.
"The program is open to manufacturers and supplier companies."
And prior to the launch, BWA is inviting everyone to an information session. (See link below)
The program rewards businesses that incorporate prevention measures into their daily practices and they can make money doing it. The key idea behind the program is that a well-integrated workplace health and safety program makes good business sense.
Baker says the Health and Safety Excellence program is a WSIB performance-based rewards program integrating the strengths of the previous WSIB Small Business, Safety Groups and Workwell programs. This new model provides a clear road map for Ontario businesses to improve workplace health and safety.
"Employers can choose to work on 1 to 5 health and safety topics in a 12-month period and can receive up to 2 per cent of annual premiums per topic x 5 topics or minimum $1000 per safety topic for up to 5 topics ( minimum $5000)," Baker says.
"The rebates received by companies more than covers the costs of BWA membership and the program, and leaves extra cash in their pocket."
Baker says other ROI includes the development of good safety programs in our industry making workplaces safer. "
"Feedback so far from industry has been very positive, and interest is extremely high and we are inviting everyone in the industry to attend the upcoming information sessions to learn more."
The information session will be held at noon Nov. 12.
Click here to register for the information session and more details.