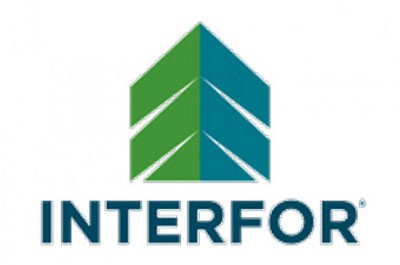 Canada's Interfor Corporation, one of the largest lumber producers in the world, has nearly doubled its sales from the previous quarter.
"While lumber prices fell sharply in the initial stages of COVID-19, industry-wide production curtailments in Q2'20 and growing demand from repair and renovation activities and U.S. housing starts contributed to the robust price environment during Q3'20."
The company had sales of $644.9 million in Q3 compared to $396.8 million in the previous quarter and its shares are now trading at $16.35 compared to $5.04 when the pandemic was first declared back in March.
Interfor recorded net earnings in Q3'20 of $121.6 million, or $1.81 per share, compared to $3.2 million, or $0.05 per share in Q2'20 and a net loss of $35.6 million, or $0.53 per share in Q3'19.
Adjusted net earnings in Q3'20 were $140.0 million compared to $10.6 million in Q2'20 and an adjusted net loss of $11.8 million in Q3'19.
Adjusted EBITDA was a record $221.7 million on sales of $644.9 million in Q3'20 versus $42.8 million on sales of $396.8 million in Q2'20.
Notable items in the quarter were higher lumber prices
- Interfor's average lumber selling price increased $264 per mfbm from Q2'20 to $910 per mfbm. The key benchmark prices rose significantly quarter-over-quarter with the SYP Composite, Western SPF Composite and KD H-F Stud 2x4 9' benchmarks increasing by US$320, US$361 and US$349 per mfbm to US$748, US$711 and US$764 per mfbm, respectively. Interfor's average selling price lags the key benchmark price changes due to timing differences between orders and shipments.
Strengthened financial position
- Net debt ended the quarter at $88.7 million, or 8.3% of invested capital, resulting in available liquidity of $636.7 million.
- Interfor generated $214.8 million of cash flow from operations before changes in working capital, or $3.19 per share.
- Capital spending was $23.4 million, including $16.2 million on high-return discretionary projects, primarily in the U.S. South. US$84.6 million has been spent on the Company's Phase II strategic capital plan through September 30, 2020.
- Reflecting its strengthened financial position and available internal investment opportunities with attractive returns, Interfor has revised its planned capital expenditures for 2020 and 2021 to now total approximately $115.0 million and $150.0 million, respectively.
Production increased to meet demand
- Total lumber production in Q3'20 was 642 million board feet, representing an increase of 221 million board feet quarter-over-quarter. Production in the B.C. region increased to 193 million board feet from 115 million board feet in the preceding quarter. The U.S. South and U.S. Northwest regions accounted for 331 million board feet and 118 million board feet, respectively, compared to 230 million board feet and 76 million board feet in Q2'20.
- Total lumber shipments were 618 million board feet, including agency and wholesale volumes, or 120 million board feet higher than Q2'20.
Outlook
Near term lumber demand is expected to be impacted by uncertainties related to COVID-19 within the North American economy as well as a traditional fall/winter seasonal slowdown that can be weather dependent.
Interfor expects lumber demand to continue to grow over the mid-term, as repair and renovation activities and U.S. housing starts benefit from favourable underlying economic fundamentals and trends.
Interfor's strategy of maintaining a diversified portfolio of operations allows the Company to both reduce risk and maximize returns on invested capital over the business cycle.
While uncertainty remains as to the duration and extent of the economic impact from the COVID-19 pandemic, Interfor is well positioned with its strong balance sheet and significant available liquidity.