U.S. News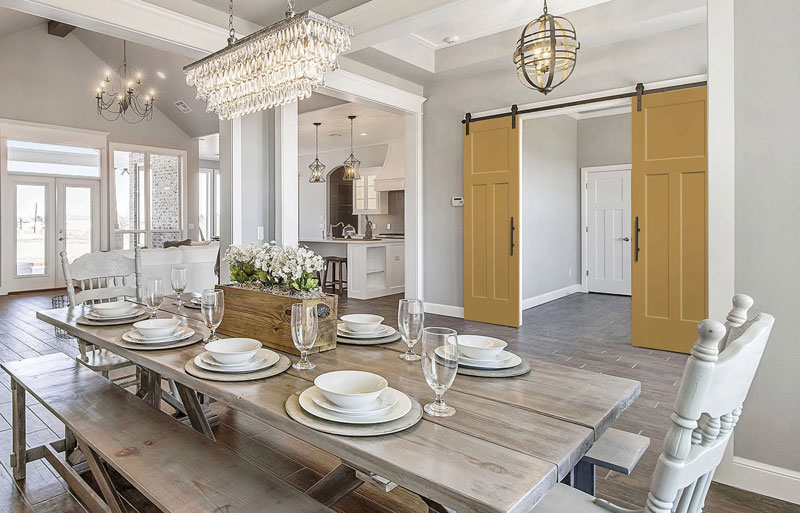 Photo: HDI
This is HDI's third acquisition of 2020, further expanding its geographic footprint.
As part of its continued strategic growth objectives for 2020, Hardwoods Distribution Inc. (HDI) has announced the purchase of River City Millwork, through its subsidiary Rugby Architectural Building Products. River City Millwork operates in Rockford, IL and will continue to conduct business under the River City Millwork brand at its current location, as part of the Rugby Architectural Building Products division of HDI.
Within Rugby, the new acquisition will operate as part of the Rugby Midwest Region with oversight by Rod Beason, mid-west regional manager.
"We are pleased to welcome River City General Manager Tim Zumbro and his entire team to Rugby," Beason said. "This highly complementary acquisition adds resources and expands capabilities that will be synergetic across our network of door and millwork locations. We anticipate a very smooth integration that is further aligned by both companies operating on the same Agility ERP software."
This is a strategic expansion of Rugby's growing door and related millwork business.
Rugby purchased the four locations of Pacific Mutual Door Company in 2019, adding a highly profitable business model and expanding its existing presence in the mid-west.
Rugby first entered the door and millwork market in 2012, with sales now approximately $160 million annually at the following 11 locations: Albuquerque, NM; Boise, ID; Portland, OR; Kansas City, KS; Nashville, TN; Lenexa, KS; Denver, Las Vegas, Phoenix, Salt Lake City and now Rockford, IL.
River City Millwork serves millwork retailers and dealers with a distinctive quality and product mix consisting of doors, columns, trim and related millwork products.
Rugby Architectural Building Products is a full-line wholesale distributor of specialty building products. Its primary business is the wholesale distribution of non-structural architectural grade building products sold principally to customers who supply end-products for the commercial, industrial, retail, residential and institutional markets. Headquartered in Concord, NH with more than $400 million in annual revenues, the company's 800 employees serve over 35,000 customers across the United States, with a geographic footprint covering 35 states from 33 distribution facilities.
HDI is North America's largest distributor of architectural grade building products to the residential and commercial construction markets.
The company operates a North American network of 73 distribution centers doing business as: Hardwoods Specialty Products, the Frank Paxton Lumber Company and Rugby Architectural Building Products. HDI has three specialty groups providing added support to the distribution centers: DesignOneSource provides specification support, HDI Import Lumber for the provision of exotics, and a sawmill and kiln drying operation, Hardwoods of Michigan.