U.S. News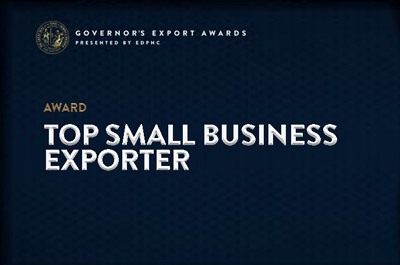 C.R. Onsrud, manufacturer of CNC Machinery, received the 2020 Governor's Export Award this week, presented by Economic Development Partnership of North Carolina.
C.R. Onsrud was among one of the Top Small Business Exporters recognized during this week's virtual award event.
"It is a great honour to be recognized for our work bringing American-made products to the rest of the world." said Jeff Onsrud, director of sales for C.R. Onsrud.
"Our CNC machinery is used in industries from aerospace to furniture manufacturing to marine, automotive, and many more. Our team and their hard work and dedication made it all possible! We have a great group of talented people here in North Carolina that work hard every day to do all facets of the manufacturing process: from welding to machining to machine assembly, support, and sales," Onsrud added.