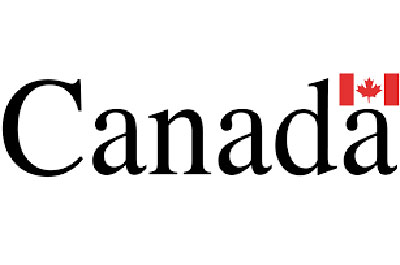 Statistics Canada says manufacturing sales rose 3.1 per cent to $56.2 billion in January, following a 1.3 per cent gain in December.
Sales were up in 16 of 21 industries, driven mainly by the wood product, computer and electronic product, and primary metal industries. Motor vehicle manufacturing posted the largest decline.
In constant dollars, manufacturing sales were up 1.1 per cent, indicating a higher volume of goods sold in January.
Wood product sales remain strong
Sales of wood products rose 9.1per cent to $4.1 billion in January, driven by higher prices and sales volumes. Prices for lumber and other wood products increased for the ninth time in 12 months, rising 10.8 per cent in January.
This industry has been one of the main contributors to manufacturing sales increases since the easing of restrictions after the first wave of the pandemic. Exports of forestry products and building and packaging materials were up 10.7 per cent in January. The value of building permits issued in January increased 8.2 per cent.
Following a 3.9 per cent decline in December, computer and electronic product sales rose 22.4 per cent to $1.4 billion in January on higher sales of navigational, measuring, medical and control instruments. Sales volumes of computer and electronic products increased by one-quarter (+25.4 per cent).
In the primary metal industry, sales increased for the fourth consecutive month, rising 6.0 per cent to $4.2 billion in January—the highest level since June 2019. The iron and steel mills and ferro-alloy manufacturing industry was responsible for the increase. On a year-over-year basis, sales were up 7.9 per cent. In real terms, sales of primary metal products rose 3.9 per cent, indicating that both prices and sales volumes increased in January.
Sales also grew for the non-metallic mineral product (+16.8 per cent), plastics and rubber products (+6.9 per cent), and food (+2.0 per cent) industries.
Following a 1.2 per cent increase in December, motor vehicle sales fell 8.2 per cent to $3.9 billion in January, the lowest level since May 2020. The worldwide shortage of semiconductor chips affected the motor vehicle industry across North America and halted production in many auto assembly plants in Ontario. The lack of chips is expected to further reduce vehicle production in the first quarter of 2021.
Ontario leads provincial sales
Manufacturing sales increased in eight provinces in January, led by Ontario and Quebec. Newfoundland and Labrador posted the largest decline.
Following three consecutive declines, sales in Ontario rose 3.0 per cent to $25.6 billion in January on higher sales in 14 of 21 industries.
Sales in Quebec increased for the third consecutive month, up 2.8 per cent to $13.8 billion in January.
In British Columbia, sales rose for the second consecutive month, up 5.3 per cent to $5.0 billion on higher sales of wood products (+7.4 per cent). Excluding the sales decline in November 2020, wood products have driven manufacturing sales in British Columbia since June 2020.
Sales in Newfoundland and Labrador fell 7.4 per cent to $332.6 million in January on lower sales of durable goods. Sales were down 38.7 per cent year over year.