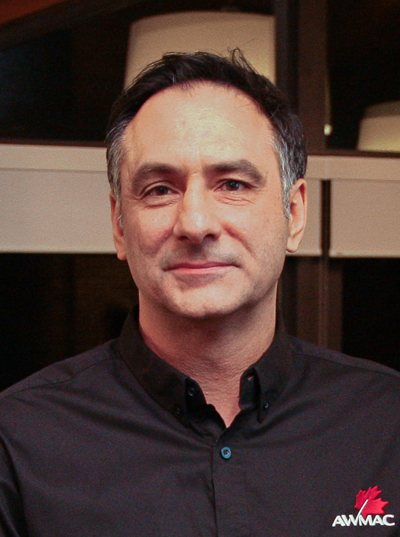 Photo: Woodworking
Carlo DeFrancesco

AWMAC Ontario held its annual general meeting virtually on March 25 to conduct chapter business and elect its new board of directors for the 2021/2022 year.

The new board members are:
President: Carlo DeFrancesco, Green Valley Woodworking
Vice president & GIS director: Nick Anastas, Archmill House
Past president & education director: Ian Christie, Upper Canada Forest Products
Secretary/treasurer: Onorio Centofanti, RGA Woodworking
Social director: Philip Roy
GIS alternate: Karyna Cheng, M&K Contracting
Director at large: Bert Kleiser, Woodworking Canada
Director at large: Mike Sanchez, All Wood Fine Interiors
Director at large: Sam Meyer, Emily Creek Woodworking
Director at large: Joe Jubran, Guide Woodworking
Director at large: Bil Kocjancic
National director Ontario representative: Peter Gallagher
DeFrancesco - who previously served as AWMAC Ontario president (2005-2007) and also as AWMAC national president - thanked the past president, Ian Christie, "for his steadfast leadership as president of our Ontario Chapter these past two years and I look forward to growing our chapter's initiatives with our vice president Nick Anastas and the board of directors."
AWMAC Ontario Annual Project Awards
Even though AWMAC members were unable to get together and celebrate members' great projects in person, the annual project awards will still proceed.
All manufacturing and design authority members are encouraged to submit their projects and all submissions will be uploaded to the AWMAC Teams page on May 3, and voting will begin!
The winners in each category will be announced at the AWMAC Ontario Al Sparling Memorial Golf Tournament on Thursday, June 3, at Glen Abbey Golf Course in Oakville.