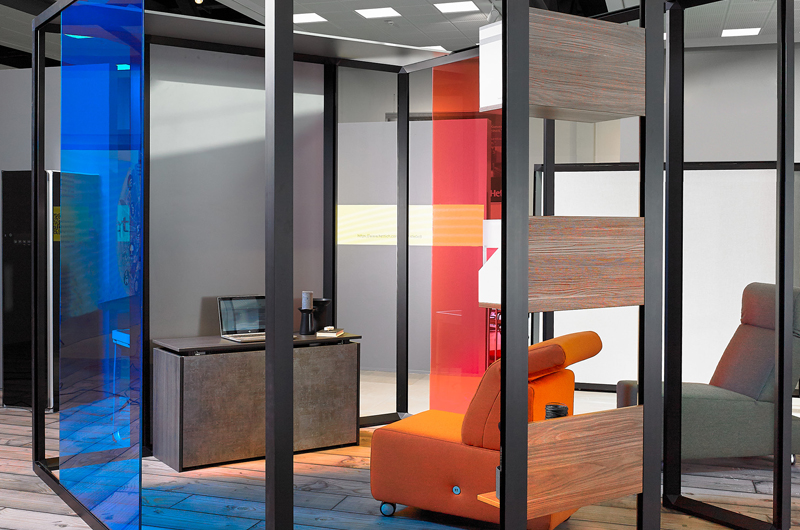 Photo: Hettich
"New Work" demands new office concepts: in future, the call will be for transformable and adaptable work environments.



Under the "Let's move markets!" banner, Hettich is presenting innovative furniture worlds for the megatrends of Urbanization, Individualization and New Work for its customers and partners at HettichXperiencedays 2021, which officially launched in mid-March.
The demands on everyday life, home living and work are rapidly changing.
Global megatrends, which normally take many years to take effect, have accelerated enormously during the COVID-19 crisis. This is why industry, retail and the trades must now respond if they want to hold their ground with their products and services. The time has come to completely rethink spatial and furniture concepts. And Hettich is showing you how: at HettichXperiencedays, the company will be presenting a wealth of creative and innovative solutions that will let the industry address new market demands and changing customer wishes.
Identifying new market needs – and catering to them!
Urbanization, Individualization and New Work: these three big megatrends will be key, recurring themes throughout Hettich's presentations in 2021. To this end, the Hettich team has created theme-based apartments in different sizes while also featuring specific trend fields. This is where practical solutions can be found for large and small rooms, for versatile, urban living in small spaces, as well as concepts for tomorrow's working worlds, including working from home, for outdoor living, shops and hotels, for high quality kitchen design and greater user friendly convenience for white goods. Across the board, Hettich demonstrates its cross-segment expertise: modern furniture solutions give users genuine added value in terms of design, functionality and practical convenience. Also, Hettich is showcasing many product highlights; everything from drawer platforms to furniture systems additional standard decor finishes.
See here for more information.