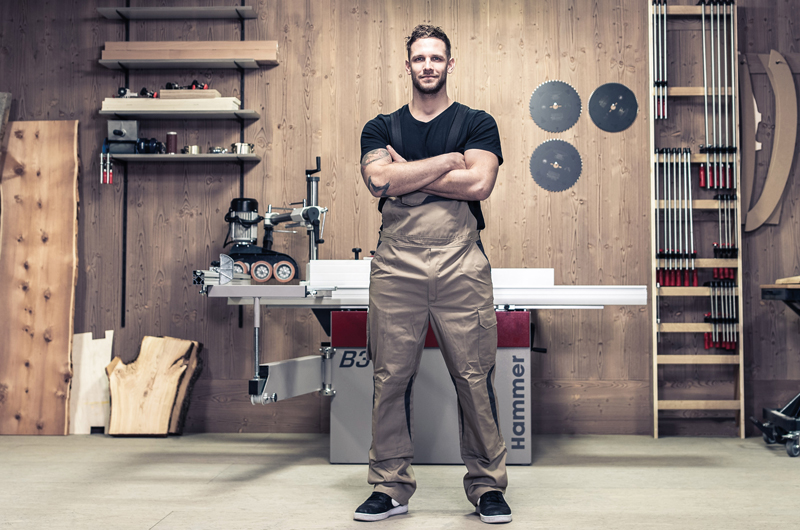 Photo: Felder Group
Take on the challenge and win.

Once again this year, the Felder Group rewards all ambitious craftspeople for their unique and inspiring woodworking projects.
After its great success last year, Felder Group has launched the next round of the #felderchallenge!
This is a challenge for industrious do-it-yourselfers who want to create individual work pieces based on their original ideas and be rewarded with a brand new woodworking machine.
With this challenge, the Felder Group wants to encourage ambitious woodworkers worldwide to inspire others with their own project. The most creative entries will again win great prizes.
Whether simple or complex, small or large - woodworking projects of any kind are welcome. A jury of experts and the feldergroup.com community will select the best ten projects from all the entries, which will be published on all online platforms.
Prizes include a Hammer portal milling machine HNC 47.82, a Felder band saw FB 510 or a manual edgebander ForKa 200 eco plus as well as tool cases, a Japanese hand saw sets and a goodie bag for every participant of the #felderchallenge 2021!
In addition, this year will introduce the Felder Golden Choice Award for the first time! This is a unique award for unique achievements! Each jury member may award one "Golden Choice." Those projects receiving a Felder Golden Choice Award will also directly advance to the finals.
You need the following to participate:
• Photos or videos of your own woodworking project
• Construction plan or drawing
• Short description of your project
• Publishing of the project on social media platforms such as Facebook or Instagram with the hashtags #felderchallenge or the tag @feldergroup
The deadline for submissions is June 9, 2021
You can also participate even if you don't have ideas of your own. The Youtube channel Felder Group TV offers a variety of DIY video tutorials, which you may copy and publish on social media.
See here for more information and conditions.