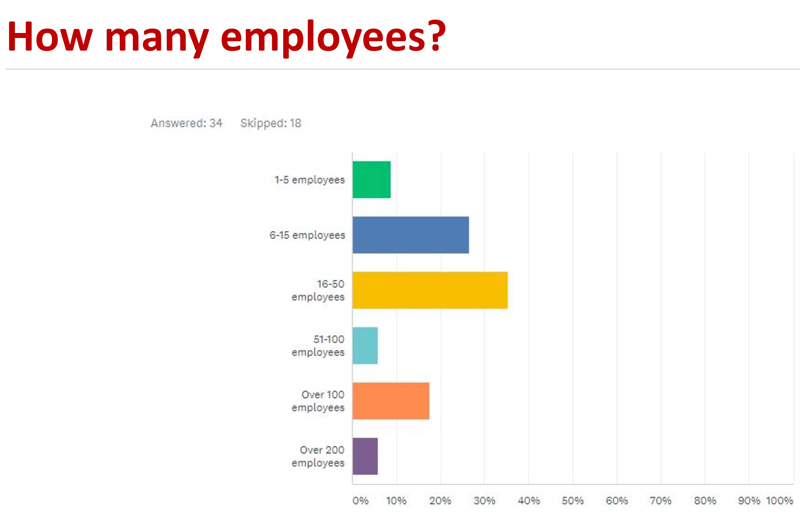 The Canadian Kitchen Cabinet Association's latest survey offers an in-depth look at how the industry has been adapting and coping with the pandemic.
The kitchen cabinet industry generates an estimated $1.5 billion in annual sales and employs more than 25,000 Canadians in an estimated 4,000 SMEs (small to medium sized enterprises) with the largest of companies employing more than 1,500 employees and the smallest to just one employee.
That means many people are affected by how the industry is doing and this survey is an important indicator of what's been happening across the county.
Respondents participated from every province and here are some examples of what they've said.
By comparison to pre-COVID-19 staffing levels what percentage of staff are you currently working with?
- Full compliment of staff - 75%
- 75-99% of staff - 21.5%
- 50-74% of staff - 3.85%
- Less than 50% of staff - 0%
Have you hired more staff this year overall?
- Yes - 62%
- No - 38%
Do you still have staff who will not return to work because of receiving Government subsidy?
- Yes - 23%
- No - 77%
Did you have to lay off staff permanently in 2020?
- Yes, prior to Covid - 4%
- Yes, when Covid hit - 17%
- No - 79%
Overall, more than 70 per cent of respondents also reported significant cost increases, mainly in wood products (MDF, melamine, hardware and, not unexpectedly, in workplace safety (masks, sanitizers etc) and staffing (more sick days).
The survey offers a remarkable snapshot of what's been happening in the industry since the pandemic began.
Consider joining the CKCA for full access to this and other industry information and numerous CKCA member benefits.