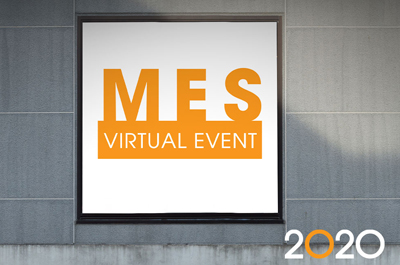 2020, a leading provider of end-to-end ERP solutions for the furniture and wood processing industry, will be hosting an MES Virtual Event on May 27. Registration is free.
The integration of MES systems is one of the crucial factors for the implementation of Industry 4.0 and digital transformation in the furniture and woodworking industry. 2020 is bringing the woodworking industry together for a three-hour online event to discuss how a modern MES system can transform manufacturers' businesses.
Each session has been designed for cabinet, furniture, and woodworking manufacturers and will be led by experienced woodworking experts.
Jason Varelli, Biesse America's VP systems, will speak about Biesse's automation projects and their commitment to creating new, smart factories.
Jorg Flachmeier, a consultant and former professor at Conestoga College, will speak about the impact an MES software solution has on a shop floor when it goes "Live."
"I am thrilled that we can offer this event to the NAM furniture industry," says Joerg Witthus, VP of factory products at 2020.
"It will show participants what is possible with state-of-the-art MES software solutions. They will no doubt be able to gather many ideas with regards to increasing efficiency within production and further driving their digital transformation."
Attendees will be able to see first hand how two highly automated European manufacturers and 2020 Insight customers, Störmer and Vario, have digitalized their production and integrated their systems with virtual tours. They will also see how different types of machines and machining centers from various machine manufacturers are controlled and supplied with data from the same MES system, and how transparency in production is ensured using a wide variety of control points. See the link for more information.