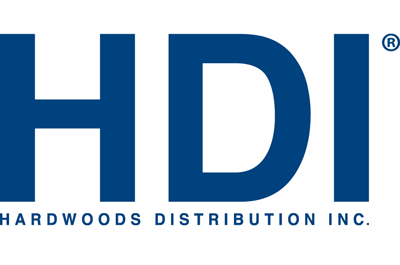 Hardwoods Distribution Inc. (HDI) has announced that it has, through its subsidiary, entered into an agreement to purchase Novo Building Products Holdings, LLC ("Novo") from an affiliate of Blue Wolf Capital Partners for a total price of U.S.$303 million.
Novo is a leading U.S. distributor of architectural grade building products to home centers and to home builder distribution yards across the U.S. Novo's product suite includes moulding and millwork, stair systems, decorative boards, and doors which are complementary to the Company's own offering.
"We are very excited to be adding Novo to HDI," said Rob Brown, HDI's president and CEO.
"This highly strategic acquisition provides a symbiotic fit with our existing operations as a distributor of high value, specialty, non-commodity building materials with a national footprint and leading market position.
"The acquisition advances our strategy of growing market share and expanding our product offering and customer channel participation in the architectural building products industry. In addition, Novo deepens our presence in the attractive residential and repair and remodel markets where we expect a multi-year runway for growth. We look forward to welcoming the talented Novo team to HDI and working together to ensure a smooth integration planning process."
Acquisition highlights
- Turnkey entry into the home center customer segment. Approximately half of Novo's revenue is derived from being a primary supplier to national and regional home improvement retailers. Novo is a critical product category manager for its home center customers in both physical and digital store aisles. Services provided include individual store planning, logistics and supply chain management, marketing and merchandising, e-commerce, and in-store stocking and material handling. Novo's relationships with key home center customers span decades.
- Turnkey entry into the Pro Dealer customer segment. Approximately half of Novo's revenue is derived from the Pro Dealer segment. Novo has achieved preferred vendor status with many Pro Dealers and believes there is a significant opportunity to increase Novo's market share in this attractive segment.
- Significantly enhances the size and scale of the company, with no overlap. With more than 1,400 employees and operating 14 locations with a strong eastern U.S. presence, Novo's footprint complements that of HDI. Novo anticipates generating annual revenues of over US$640 million and annual EBITDA of over US$55 million in 2021.
- Skilled operational leadership team. Novo has a committed and strong management team. Key management has significant industry experience and will continue to lead the Novo business as part of HDI, further adding to the Company's bench strength.
- Accretive with further upside from expected synergies. The Acquisition, if completed, is expected to be over 30% accretive to earnings per share before accounting for any synergies. Management has identified potential synergies, including supply chain, information technology, tax and logistics that are expected to provide further upside to the accretion.