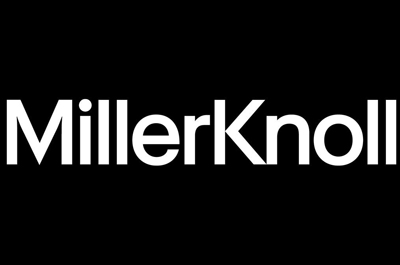 Herman Miller has completed its $1.8 billion acquisition of Knoll, creating the preeminent leader in modern design, and with the closing comes a new name: MillerKnoll.
The combined company comprises 19 leading brands, a presence across more than 100 countries worldwide, a global dealer network, 64 showrooms, more than 50 physical retail locations, and global multichannel eCommerce capabilities. Herman Miller, Knoll, and their legacy brands will continue to operate as distinct brands.
"The closing of this transaction is the first step to realizing the great benefits of this combination, and I want to thank the teams at Herman Miller and Knoll for their incredible efforts which enabled us to reach this milestone," said Andi Owen, president and chief executive officer of Herman Miller.
"We are excited to introduce MillerKnoll, a collective of dynamic brands coming together to design the world we live in," Owen said in a statement.
"Our industry — and the world in general — is changing rapidly. Design is the way we imagine and shape a better future. In coming together, we will define and lead this transformation, like we have other transformations in our histories."
"We are especially pleased to have completed the transaction quickly, which allows us to swiftly begin taking advantage of the strengths of the combined company. We are a group of people and brands guided by a shared vision, common values, and a steadfast commitment to design. Together, we can be truly inclusive, design for everyone, and care for our planet. With a broader portfolio, scaled global footprint, and advanced digital capabilities, we will be poised to meet our customers everywhere they live and work."