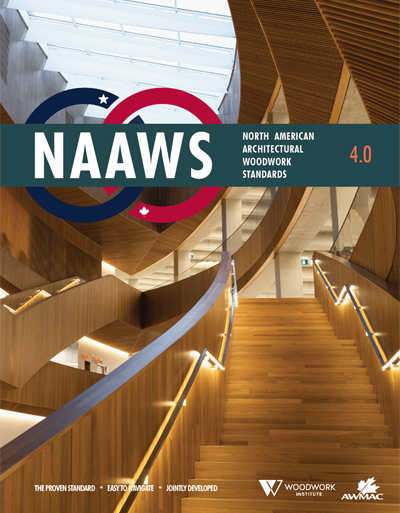 The completely revised new edition of the North American Architectural Woodwork Standards (NAAWS 4.0) - the proven standard you already know - is has taken effect Sept. 1.
NAAWS 4.0 will apply to all jobs bid on after Sept. 1, 2021, with specifications calling for NAAWS or AWMAC's STANDARDS.
The new edition offers an even easier-to-use format, a unified installation guide, expanded material uses, additional assembly methods as well as casework integrity testing.
NAAWS 4.0 is available in English, French, or Spanish. You can download your free interactive PDF or purchase a hard copy here.