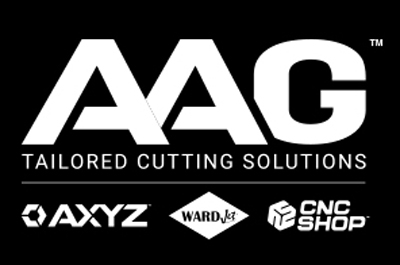 AAG has launched its new corporate website, aagcnc.com, offering tailored cutting solutions to help you Automate Better. The new site includes a fresh new look and instant access to their three brands: AXYZ Tailored Router Solutions, WARDJet Tailored Waterjet Solutions, and CNCShop.com.
Read about specific industries they serve as well as recommendations for the best AXYZ or WARDJet products. Also included are a new Featured Work section highlighting exciting projects from select AXYZ and WARDJet customers.
Discover the AAG story behind our AXYZ and WARDJet brands.
Learn about AXYZ routers, WARDJet waterjets and CNC parts/accessories in the new Our Companies section.