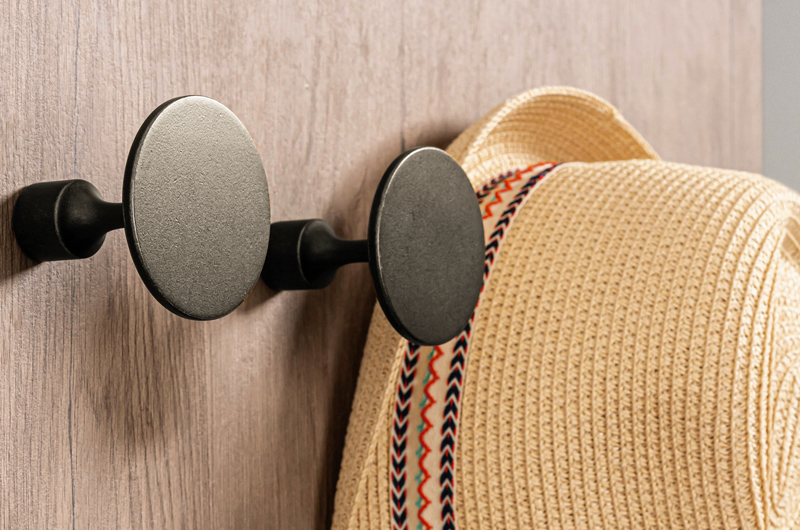 Marathon has unveiled the Viefe Wall Hooks Fall 2021 Collection.
The collection showcases six new designer wall hooks in a variety of different finishes. The collection is set against the backdrop of three areas of the home - bathroom, entryways, and kids' bedrooms.
"Clothing hooks, hat stands, and coat racks have been commonplace in the home for nearly two centuries. Viefe's new modern collection of unique decorative hooks brings this Victorian era classic into the 21st century with style, grace, and a touch of lighthearted fun," says Craig Atkinson, director of marketing.
Viefe is a Spanish handle manufacturer that specializes in affordable, designer cabinet hardware. As an exclusive distribution partner of Marathon, Viefe shares the same values to always put the customer first by providing superior products and customer service.
The fall collection will be released throughout October, November, and December.