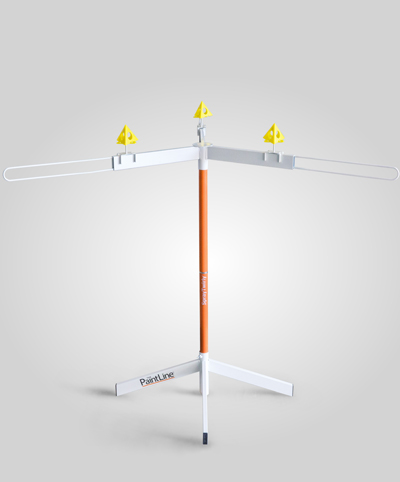 PaintLine has just opened a new warehouse and distribution facility in Richmond, B.C. and its Canadian website is now live and open for business.
PaintLine provides innovative, practical, and economical drying rack, spray stand, spray booth and other process-oriented product solutions for commercial painters, cabinetmakers, millwork shops, remodelers, and DIYers. The company's products are sold direct-to-consumer as well as through a growing number have online and brick and mortar retailers.
"We're really pleased to open this warehouse and distribution center in B.C.," says Kyle Robinson, PaintLine CEO.
"We've been working on this for quite some time, and daily get a significant number of inquiries asking for our products throughout Canada. Customers will now be able to order directly from us and get fulfillment more easily."
"If it's anything like our rapid growth in the U.S., and we expect that it will be, our Canadian business should skyrocket over the coming months," he adds.
PaintLine products available in Canada include:
Portable Jobsite Spray Booth - a precision-manufactured, fully collapsible, aluminum frame that uses disposable plastic liners to protect the jobsite while spraying non-flammable, non-combustible finishes. This walk-in, open-faced booth sets up in minutes without tools, and packs into one carry bag for easy transport.
ProDryingRackTM - a 50-shelf drying rack that rolls on casters, with removable shelves that can hold 25 lbs. per shelf and up to 50 cabinet doors in 6-1/2 square feet of space. Assembles and disassembles easily with just four bolts.
ProDryingRack TT - a tabletop drying rack that can hold 20 cabinet doors up to 25 lbs. each, stores flat to help manage space and features "brains optional" assembly with just four wing nuts.
ProDryingRack EX - a heavy-duty and yet highly mobile rack that easily expands from 20" to 60" with a quick release-clamping handle that locks in the desired width. The PDREX has 15 shelves/levels, expands from 20" to 60" and has a weight capacity of 900 lbs. Includes heavy-duty casters.


ProDryingRack SD - an integrated system designed for painting and drying cabinet doors in a vertical orientation with the least amount of effort and space. Parts hang for spraying of all sides in one step. Eighteen feet of drying line can accommodate up to 50 cabinet doors.
SprayTwirly - a rotating spray stand with three, retractable metal arms and integrated, adjustable paint pyramids for securely holding cabinet doors. Enables the operator to stand in one spot to spray the edges and top surface before transferring to a drying rack.
Since the 1990s, PaintLine has provided innovative, practical and economical drying rack, spray stand and other process-oriented product solutions for cabinetmakers, millwork shops, residential remodelers, renovators, painters, and DIYers.For more information: https://www.thepaintline.ca