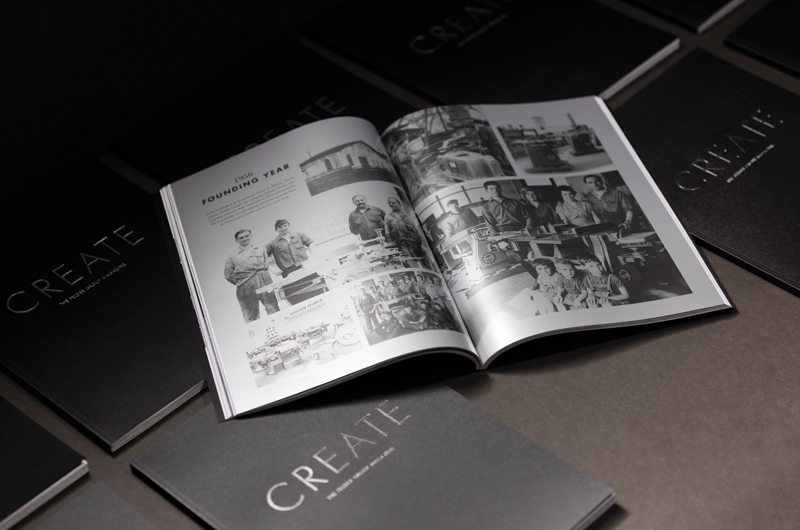 Photo: Felder Group
Felder Group launches CREATE magazine.

The Felder Group is launching "CREATE" - the Felder Group magazine this month.
CREATE is a print publication that brings together valuable information from the world of wood, plastic and aluminum processing, product information, practical tips and personal success stories.
CREATE offers 148 pages of content and is available in 15 languages. It is both magazine and catalogue and combines the pragmatic with the moving, product details with testimonials – an all-in-one print publication that is just as good as online formats.
Whether a beginner, hobby carpenter or professional woodworker, there is something for every reader in the first issue of the new Felder magazine. In addition to tried-and-tested product concepts and innovations such as the Format4 glue Box, it also features news on social projects and the sustainability strategy of the Felder Group. In the nine "Home stories," Felder customers open up their workshops and talk about their personal successes.
"CREATE" also offers interesting facts about the Felder Group, health in the workplace and financing models. High-quality images round off the entire package.
After eight months of intensive creative and logistical work by the Felder Group, the first issue of "CREATE – The Felder Group Magazine" is now available in 15 languages at: www.felder-group.com
The Felder Group, with company headquarters in Hall in Tirol in Austria, is a leading supplier of woodworking machines for hobby, business and industry.