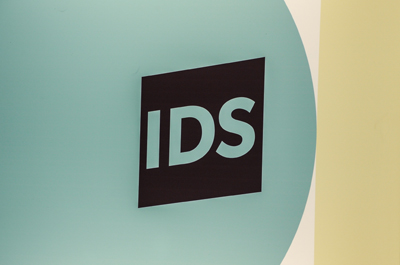 The Interior Design Show (IDS) will launch its 2022 series of events with its flagship event, IDS Toronto taking place April 7-10.
The new spring dates for IDS Toronto were chosen in conjunction with key stakeholders in the industry. This year the show will explore New Futures with branding by Sali Tabacchi design studio.
New Futures will reflect Canadian design within a global context and be a catalyst for new ideas, new solutions and new expression.
Adaptation and change are key to success in the industry as design conventions, processes and technology push the industry forward.
This past year the IDS team introduced a series of micro-offsite events as well as a series of virtual seminars to facilitate connections year-round. IDS plans to continue to offer these additional activations throughout the year with both their IDS Toronto and IDS Vancouver events.
"Design solves problems and inspires innovation. The IDS team continues the 25 year legacy of supporting emerging design ideas, providing a platform for challenging dialogue and uniting the entire ecosystem of design and architecture," said Lisa Barnes, Director, Informa Canada.
"We lean into a new sustainable future of design challenges and triumphs. We are ecstatic to be working side by side with the industry's most creative minds, local makers and global brands this April."
Call For Speakers
Transformative change for both people and the planet is occurring at a rapid pace right now. More than ever, design thinking and insightful expertise are needed to push new realities forward by reimagining and reforming how we live, work, and create as we consider our New Futures.
Take part in shaping the future by showcasing your original approach and engaging ideas in front of the decision-makers of design at the #IDS22 Toronto Conference April 7-10.
The application for conference speakers at IDS Toronto 2022 is now open with the application deadline of Dec. 6.