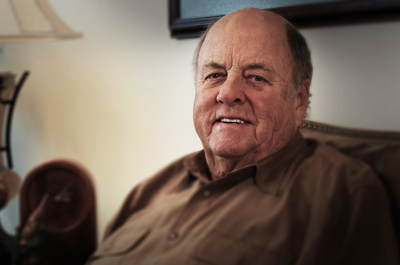 Photo: C.R. Onsrud
Charles ("Charlie") Rudolph Onsrud


C.R. Onsrud has announced the passing of its beloved founder and former CEO, Charles ("Charlie") Rudolph Onsrud. Charlie died on Sunday, Nov. 21 after struggling with complications from knee replacement surgery.
Charlie was born on Aug. 26, 1931 in Chicago, IL, and was the grandson of Oscar Onsrud, founder of Onsrud Machine Works. Charlie worked for his father Rudy at Onsrud Machine Works until he moved his family to Statesville, NC, to be close to the furniture manufacturing industry and to work for Garrison Machinery, selling the Onsrud machines.
Known for his love of the water, it was at a drafting table in his boathouse that Charlie designed his patented Inverted Router. This revolutionary design improved functionality and overcame the inherent safety issues associated with a traditional over arm router and is, in fact, still in production today.
In 1976, from this boathouse start-up, C.R. Onsrud (Troutman, NC) was born. His spirit of American innovation is the cornerstone of the company and a legacy that has carried on to date. He was the recipient of many prestigious awards:

Challengers Award for distinguished achievement in the advancement of the furniture and woodworking industry at the International Woodworking Machinery Furniture Supply Fair. Charlie was the recipient at two consecutive trade shows for his innovations.
Baldwin Award from Woodworking Machinery Manufacturers of America for most exemplified leadership and outstanding contributions to the millwork industry.
Partner of the Year Award from the Woodworking Machinery Distributors Association. The distributors association decided they wanted to honour a manufacturer who exemplifies the spirit of true partnership, C. R. Onsrud was its first recipient.
President's "E" Award for excellence in expansion of US exports.
Services will be held:
Wednesday, Dec. 1 at 2:00 p.m.
First Presbyterian Church
125 N. Meeting Street
Statesville, N.C 28677