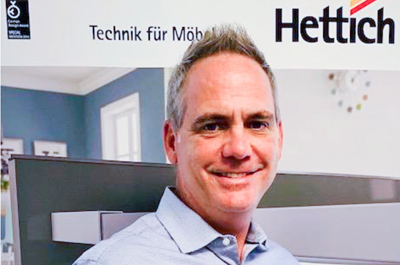 Photo: Hettich
Chris Capling
Chris Capling has joined the Hettich Canada sales team.
Capling started his new job as territory sales representative for Ontario in October.
His appointment is part of Hettich's ongoing strategy to steadily increase market share in the province.
Capling's mandate is to drive business development by building productive relationships between cabinet manufacturers and millworkers and Hettich distributors.
With more than 10 years of experience in the building products industry, Capling brings experience and market knowledge to the job.
Before joining Hettich, he worked at Hutton Forest Products, first as a senior account manager and later as manager of business development. Prior to that, he spent several years with Goodfellow as U.S. sales manager.
Capling will play a pivotal role in growing Hettich Canada's market share in Ontario.