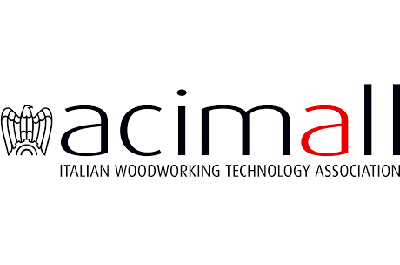 Acimall, the association of Italian woodworking technology manufacturers, says the pandemic emergency has acted as a powerful driver for production in many industries.
One of these was the sector of machinery, plants, equipment and tools for wood and wood-based materials, which experienced a "stimulating" 2021, with unexpected growth in orders.
The fourth quarter of 2021 "was much quieter" than the previous quarters, but still excellent: orders increased by 41 percent over the same period of 2020, resulting from a massive 60 per cent growth on the domestic market and 38.6 per cent increase on the international scenario. Acimall warns however, that the impact of supply-chain issues and the resulting price increases are expected to continue well into 2022.
The quarterly survey by Acimall's Studies Office shows order books are filled up for the next 6.1 months, a trend that had not been recorded for a long time.
Price variation in 2021 amounted to 5.2 percent.
Also, order intake in the 12-month period increased by 72 per cent compared to 2020.
Looking to the future, the forecast survey predicts stability for foreign markets (76 per cent of the sample), while 24 per cent expect further growth in the first three months of this year while the domestic market is expected to continue at the current level.