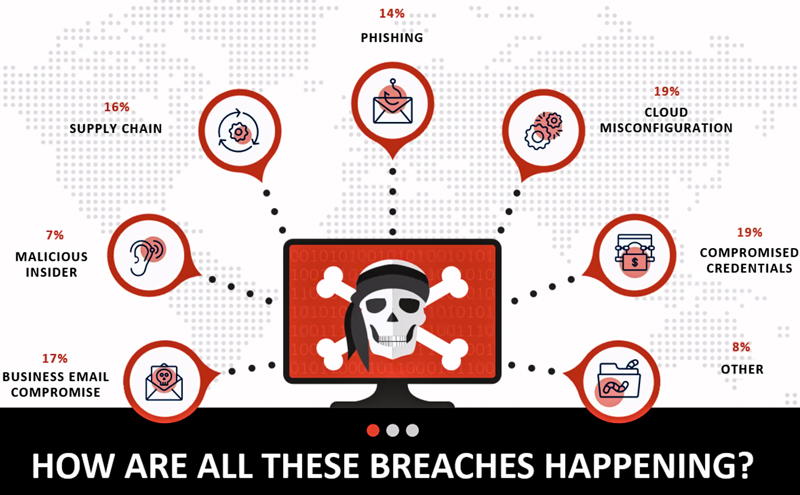 Cyber threats are growing every day, which is why the Wood Manufacturing Cluster of Ontario held a special event recently with Erez Zevulunov, CEO and president of M.I.T. Consulting who spoke about what companies need to know and do right now in order to minimize their risks.
Zevulunov says the largest source of data breaches remain people and processes rather than technology. And with so-called phishing attempts once again increasing, he says that's where most date breaches are occurring.
Close to 50 per cent of employees fell for a phishing scam and those scams have grown by 400 per cent during COVID-19. And with more people working from home the pandemic was the largest security threat ever. Remote work has also increased the average cost of a data breach by $137,000.
Worldwide cyber crime expenses are exceeding six trillion dollars annually and the average cyber breach costs companies $3.86 million and takes 280 days to identify and contain.
In a dramatic example of what the average person and company is up against, Zevulunov said bad actors on the Dark Web are hiring goal-oriented cyber criminals for an annual salary of $762,000, with an expected increase to $1.068 million after just two years.
Ransomware
Ransomware attacks are another big problem and Zevulunov says it is no longer just the big companies that are being targeted.
What would you do if you came into the office one morning, turned on your computer and saw a message to pay someone one Bitcoin to regain access to your system and data, he asked. And how long would it take you to get back to regular operations?
Now to be fair, all kinds of "big and sophisticated" companies and organizations have been breached, so one might say why bother, but Zevulunov warns that's not the right approach.
At the very least you have to securely back up your data and that doesn't mean backing up to an external USB hard drive. He also recommends companies take out special business insurance against cyber crime - which is getting very expensive, but is absolutely necessary - and implement and adopt sophisticated password protection.
Cyber crime is expected to become the world's fifth largest economy in the next couple of years and jump to third place by 2030.
Cybercrime represents a huge threat to any business and Zevulunov says the time is now to address it.