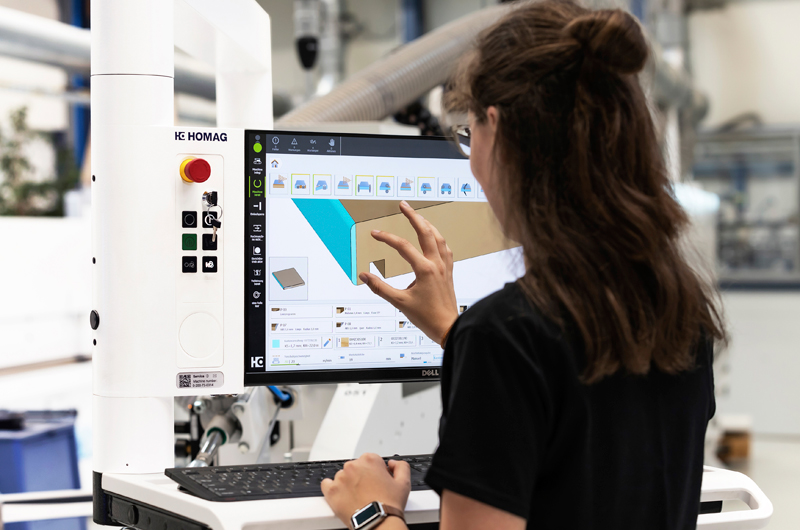 Photo: HOMAG Group
In 2009, the laserTec process ushered in a new age in edge application. Since then, it has often been used in combination with PUR technology.
The HOMAG Group is celebrating a birthday: 60 years ago, the company from Schopfloch in Germany launched the first through-feed edgebanding machine using the hot-cold application process onto the market.
The machine was an immediate hit and what followed over the years was a constant series of innovations and further developments that have allowed HOMAG to regularly prove itself as a pioneer and technology leader in edgebanding.
The HOMAG Group is a world-leading manufacturer of machines and systems for the panel-processing, wood and furniture industry. With its diverse and wide range of products, the group has also established itself in the woodworking shops sector and plays a leading role in timber home construction. As a global player, the HOMAG Group is active in more than 60 countries with a market share of 30 per cent. The group offers precisely tailored solutions for furniture and component production, as well as for timber home construction — everything from individual machines to complete factory systems. Comprehensive services in the area of machines and systems complete the product range.