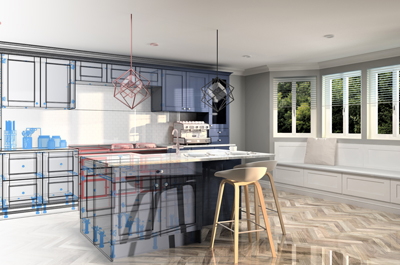 Planit Canada is now offering new, subscription-based licensing for CABINET VISION software.
Subscriptions allow users to tap into CABINET VISIONS' possibilities and tools through regular monthly payments. No long-term commitment or up-front investment is required.
"With this new pricing model, shop owners and designers can treat their software as an operating cost rather than a larger upfront investment," says Peter Mate, Planit Canada president.
"This approach will help manufacturers deal with production spikes through low-risk access to added licenses."
The upside of subscription-based pricing
While clients can still invest in licenses with feature options tailored to their operation, the new subscription packages provide a robust, entry-level gateway into CABINET VISION's capabilities, 12 months at a time.
Version updates, software maintenance, and eSupport are included in the base monthly price.
Monthly plans start at $195 for the CABINET VISION Design/Cabinets plan and fully-customizable solutions are available as well.