After four long years, woodworking professionals were flocking to IWF, North America's largest woodworking technology trade show and conference, which opened in Atlanta, Georgia on Aug. 23.
With more than 925 exhibitors showing products and services in hundreds of category, IWF 2022 attracted legions of buyers from across the woodworking industry landscape keeping aisles crowded and booths packed.
IWF covered three large halls of the Georgia World Congress Centre and offered some 1.2 million square feet of top woodworking technology and design products.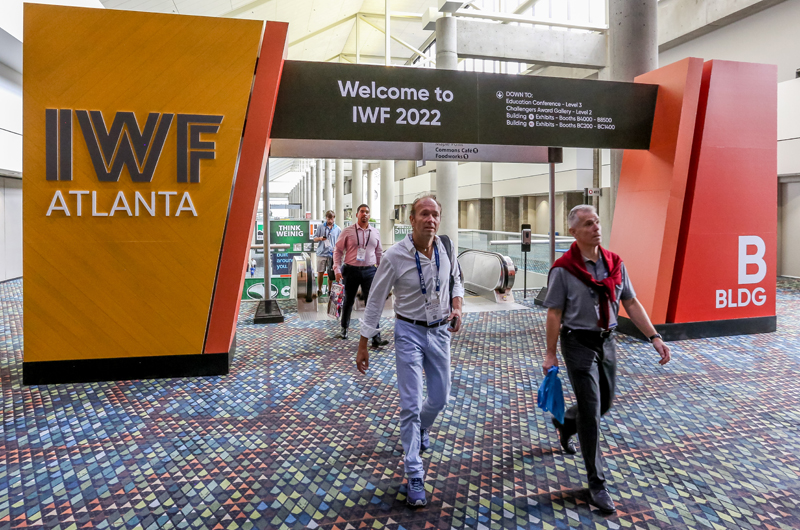 In the addition to the latest in machinery, technology, hardware and services, the show also features dozens of education session as well as many network opportunities.
Many exhibitors and attendees said they welcomed the opportunity to meet in person once again, renew old friendships and acquaintances, make new ones, and see the latest technology and innovations live and in person.
The IWF Challengers Award winners showcased woodworking's top innovations and for 1,000-plus buyers and exhibitors, IWF Night at the Tabernacle was IWF 2022's hottest ticket.
Held the evening of Wednesday Aug. 24, IWF Night at the Tabernacle was the official IWF show party, featuring two hours of live music and open bar service at Atlanta's #1 entertainment venue. Hundreds of show attendees and exhibitors came out to socialize, connect, and recharge after show hours, while enjoying a private performance by Southside Station.
Official show numbers are not yet available, but all indications and comments from visitors, exhibitors and organizers point to a very successful event.