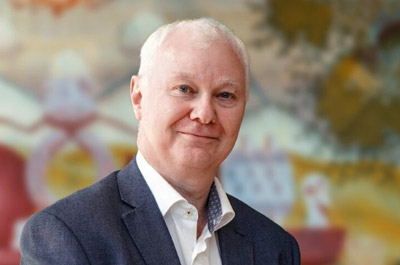 Photo: AkzoNobel
Jim Kavanagh



Jim Kavanagh has been appointed managing director of AkzoNobel Industrial Coatings.
Kavanagh will lead the strategic direction across a diverse portfolio, including Coil and Extrusion Coatings, Packaging Coatings, Wood Finishes and Wood Adhesives.
Kavanagh joined AkzoNobel in 1990 as a development chemist in their Protective Coatings business. During his 32 years with the company, he has held various positions, including roles within product management and marketing.
From 2000, Kavanagh worked internationally as a general manager and commercial director based in China, Africa and the UAE. Most recently, he was responsible for leading the metal coatings business in EMEA as regional commercial director.
Commenting on his new role, Kavanagh says: "I'm very proud to be leading a business with so many talented individuals and teams across such a diverse and impressive portfolio. I'm looking forward to further developing our capabilities and building on our leading global positions."
AkzoNobel supplies the sustainable and innovative paints and coatings their customers, communities – and the environment – are increasingly relying on. The company's portfolio of brands – including Dulux, International, Sikkens and Interpon – is trusted by customers around the globe.