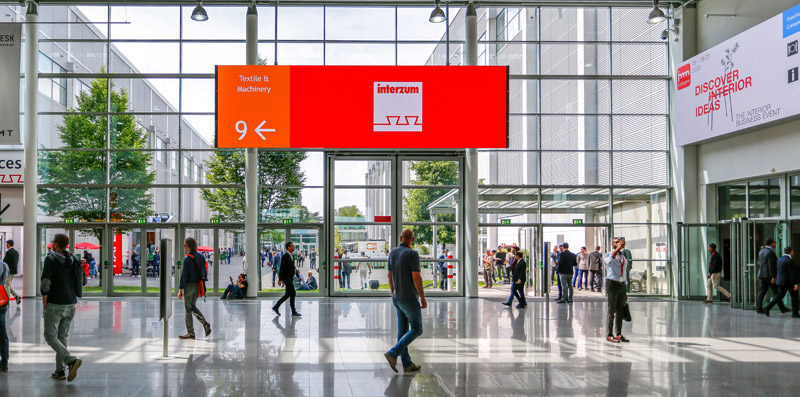 Photo: Woodworking
interzum returns to Cologne, Germany May 9-12.


"Neo-ecology" makes its debut as the central theme of interzum, which takes place May 9-12 in Cologne, Germany.
Interzum is the leading trade fair for the global furniture production and interior design industry and stands for innovative concepts and fresh approaches.
This year interzum will focus on some of the key issues of the future, such as sustainability, climate protection and resource efficiency.
With "neo-ecology" as the central theme, interzum is establishing a new focus and drawing attention to its future-oriented innovative strength. Decision makers, opinion leaders, influencers and trendsetters from all over the world will gather in person to discover innovations and new products, seek inspiration and meet both established and new business contacts.
What will tomorrow's living spaces look like? How will furniture and interiors need to be designed in the future? At interzum more than 1,400 companies from around 60 countries will answer that question as they present their groundbreaking new products, technical innovations and revolutionary material solutions to a global audience at the world's largest and most important industry event.
It's here that the supplier industry demonstrates the full scope of its capacity for innovation and in doing so plays a decisive and proactive role in shaping the change.
interzum invites participants and visitors to find new answers to current and future design questions and focus on sustainability, climate protection and resource efficiency because these topics are crucial to the development of future-oriented innovations.