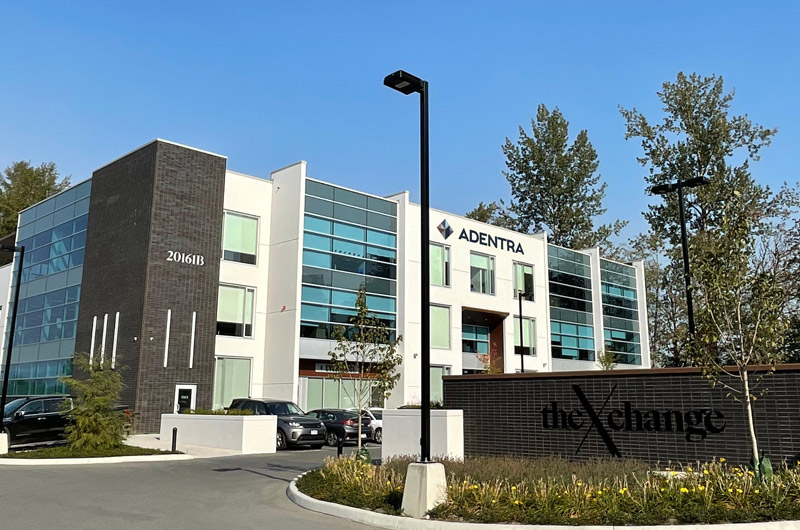 Photo: Contributed
ADENTRA Inc. has released its inaugural sustainability report.




ADENTRA Inc. has released its 2023 sustainability report, benchmarking current business practices and outlining priorities to continuously improve upon the company's strong record of environmental stewardship, workplace culture, and more.
Release of the report culminates many months of painstaking preparation and fact gathering. The report represents the company's most important undertaking since it rebranded from Hardwoods Distribution Inc. to ADENTRA last December. It encompasses all five of ADENTRA's flagship brands - Hardwoods, Mid-Am, Novo Building Products. Paxton Lumber, and Rugby Architectural Building Products – plus ADENTRA imports.
"We are proud to share our inaugural sustainability report, highlighting the progress we have made in our areas of focus," said Rob Brown, CEO of ADENTRA.
"As our business continues to grow and evolve, our attention to sustainability throughout our business is also transforming. We want to build an even stronger and more sustainable future for our company and our key stakeholders, and we hope that this first sustainability report provides important insights into the ways we are working to create a positive impact on our world."
ADENTRA's sustainability report is grounded in its core values – integrity, fairness, people, and passion. It outlines key focus areas consistent within the industry and specific to its business, and how ADENTRA is aligning sustainability efforts with our commitment to be the preferred choice for our customers, the best partner for our vendors, and a great place to work for our valued employees.
Highlights include:
- Engaged an external advisor to conduct a thorough assessment of our performance and to identify priority sustainability topics
- Developed a detailed approach to sustainability and set of ambitions for ADENTRA, organized into three major themes: building environmental & material stewardship, cultivating healthy workplaces, and championing privacy, ethics & transparency
- To ensure progress is trackable and scalable, announced plans to align our reporting practices with the Global Reporting Initiative (GRI) and the Sustainability Reporting Standards Board (SASB)
Access ADENTRA's Sustainability Report at: https://www.adentragroup.com/home/default.aspx.
ADENTRA is one of North America's largest distributors of architectural products to fabricators, home centers and professional dealers servicing the new residential, repair and remodel, and commercial construction end markets. The company currently operates a network of 87 facilities in the United States and Canada.