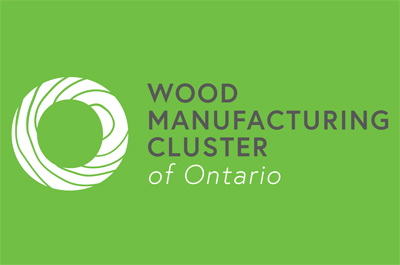 The Wood Manufacturing Cluster of Ontario (WMCO) and the Ministry of Natural Resources and Forestry (MNRF) are working together to determine if manufacturers could be paid for their waste.
But in order to try and bring value to manufacturers and the sector as a whole, they need your help and data from the sector.
"This survey has been in development in collaboration with MNRF over the past six months, says Mike Baker, chief executive officer, WMCO.
"The purpose is to try and bring value to our manufacturing members by getting them some return on their wood waste products."
Baker says the initial objective is to identify the kind of waste that's out there, how much there is and where it is.
"The vision is to create a revenue stream for our members, basically for them to get paid for their waste," he says.
"Right now, obviously, most of our members are paying to have their waste removed and we are looking into possibilities and options to change that.
"Wouldn't it be nice if someone picked it up for you and you get paid for it instead of having to pay for its disposal?"
But in order for that to happen, Baker says it is vital "that we hear back from as many people as possible to see if this is feasible."
The survey, which will continue until the end of March, is designed to determine what kind of waste exists, whether its reusable or not, as well as the kind of volume of waste that's being created and where it is located.
Once the results are in, Baker says WMCO and MNRF can approach third party users of that waste, or even startups, to see if there are ways to connect waste producers and waste users.
"This is a partnership with MNRF, it's their mandate to try and help create new uses for wood and it is my mandate to help our members," says Baker.
"So we have come together for this. And once we have that information we will assess where we go from there.
"We are hoping to have some kind of idea and suggestion by the end of the year, but it all depends on the survey. If we don't get the data we can't do anything, so that's why this is really important that we hear back from people."
The survey had been sent to all WMCO members and every manufacturer across Ontario thanks to the combined lists from MNRF and WMCO.
Right now the survey is just for Ontario, but Baker says if we are successful they can perhaps share the idea with other provinces as well.
"Let me once again stress the importance of people providing us with the date. If we don't get that this thing will fizzle out and that would be a wasted opportunity," he adds.
Click here to take the survey.